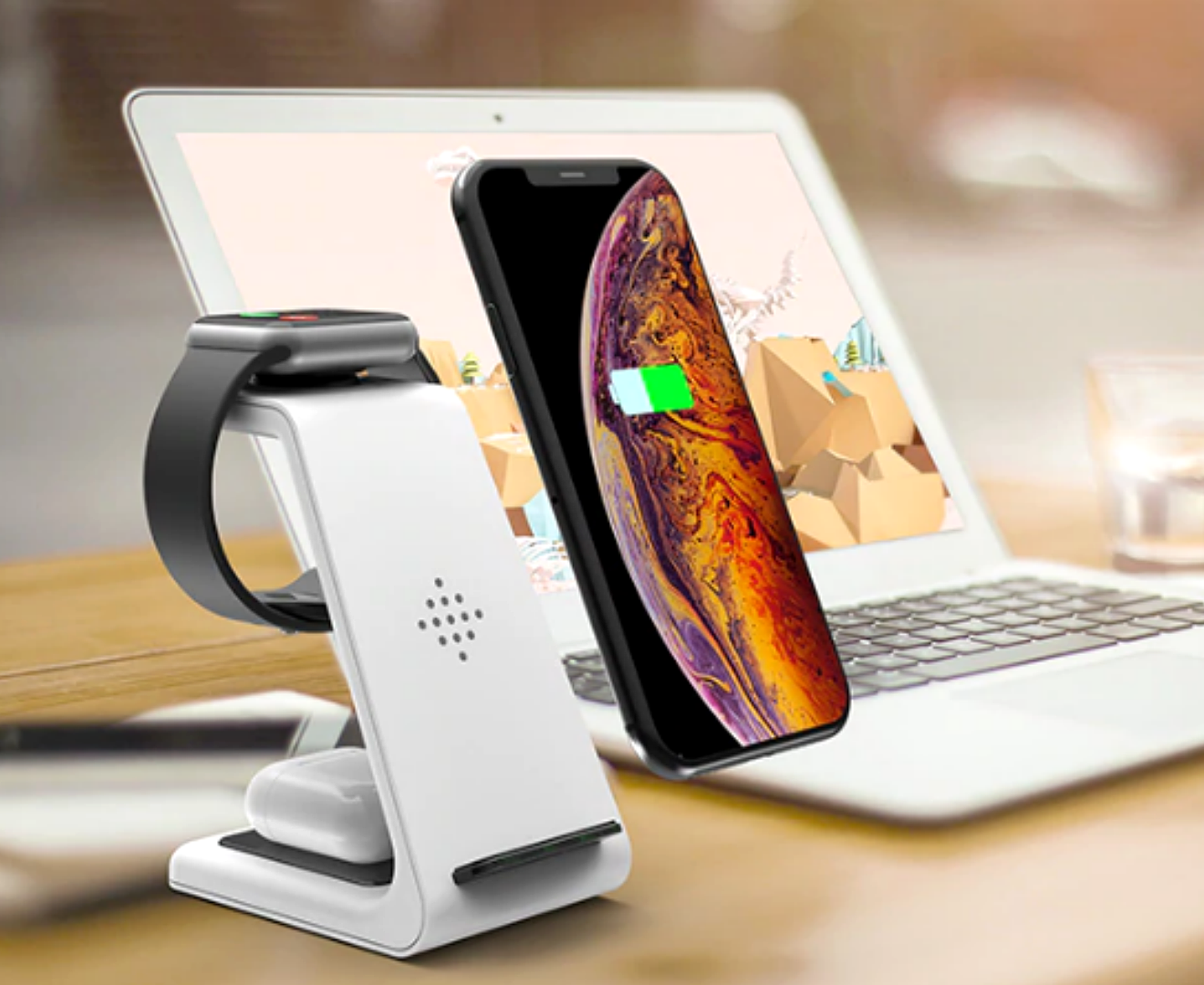 Are you tired of messy charging cables? Try Wireless Chargers, they are awesome and essential gadgets when it comes to powering our devices in today's age. These chargers utilise a base station, charging pad to eventually transmit power through electromagnetic waves to your phone. Further, they are designed to be safer for phone batteries, and even though charging is not as quite fast as cable charging, there are still many other related benefits of wireless chargers. Without further ado, allow me to take you through a comprehensive guide about why wireless chargers are better than cables.
1. Safer connections
S

i

nce the charging is designed to occur inside the enclosed environment without cords, corrosion cannot happen, because of no exposure to oxygen or water. Further, this means that the risk of electrical faults is less, making it safer compared to cables.
2. Clean surface
A wireless charger creates a clutter-free and clean environment. This is because not many cables are required on the table to charge all your devices. Besides, plenty of research is out regarding why a messy desk tends to create an untidy and stressful environment. Generally, cleaning up many cables from your table will eventually create a more efficient and healthier space to get some job done or relax with your morning coffee.
3. Always powered
The wireless chargers consist of accessible wireless charging stations in public spaces, not like cables that you have to insert in specific places for the entire day. Further, they are likely to be available at your favourite restaurant, coffee shop, and airport, or even in your car. This means someone will comfortably go along with his/her day without worrying about their phone battery dying out.
4. More durable
How many times do we answer our phone calls forgetting that they are connected to the cabled charger and end up tearing the cables? Besides, plugging our phones out, often without even paying attention to delicate charging ports has been a major act that contributes to the breakage of cable chargers.
Wireless chargers don't require a plug or unplug. You don't need to plug in any charging cable thus, the charging port on our smartphone stays intact. This means no fear of wear and tear because of aggressive or erosion use from now on.
5. Integration and multiple device charging
Perhaps one of the most important benefits of wireless chargers over charging cables would be its ability to charge multiple devices simultaneously from a single wireless charging station. Wireless chargers are designed to integrate with almost all types of cell phones these days, including smartwatches as well as wireless earphones, regardless of the size and shape of their charging socket. Thus multi-devices wireless charging is just as easy as placing your devices on the wireless charging station.
6. Won't overheat the phone.
Once your phone is completely charged, the wireless chargers are designed to automatically shut off, unlike the cables, which tend to continue powering the phone until unplugged. And this means you will never have issues with your phone having an overheated battery, it saves energy and offers a safe charging experience for your devices as well.
Conclusion
Wireless chargers are here to stay, it enhances the life of your phone, makes charging easy and effective in any place, and it is also more long-lasting. I doubt many individuals would prefer charging cables over wireless chargers after trying them once. And what's more, they are pretty affordable and accessible too.
If you're here in Australia and looking to buy a wireless charger, do check us out

.

We offer all kinds of consumer electronics, smart home products including wireless chargers, multi-device wireless charging station and wireless charging pads at the best possible prices across Australia.